Welcome to the Future, PayPal - The Daily Gwei #101
PayPal finally came full circle.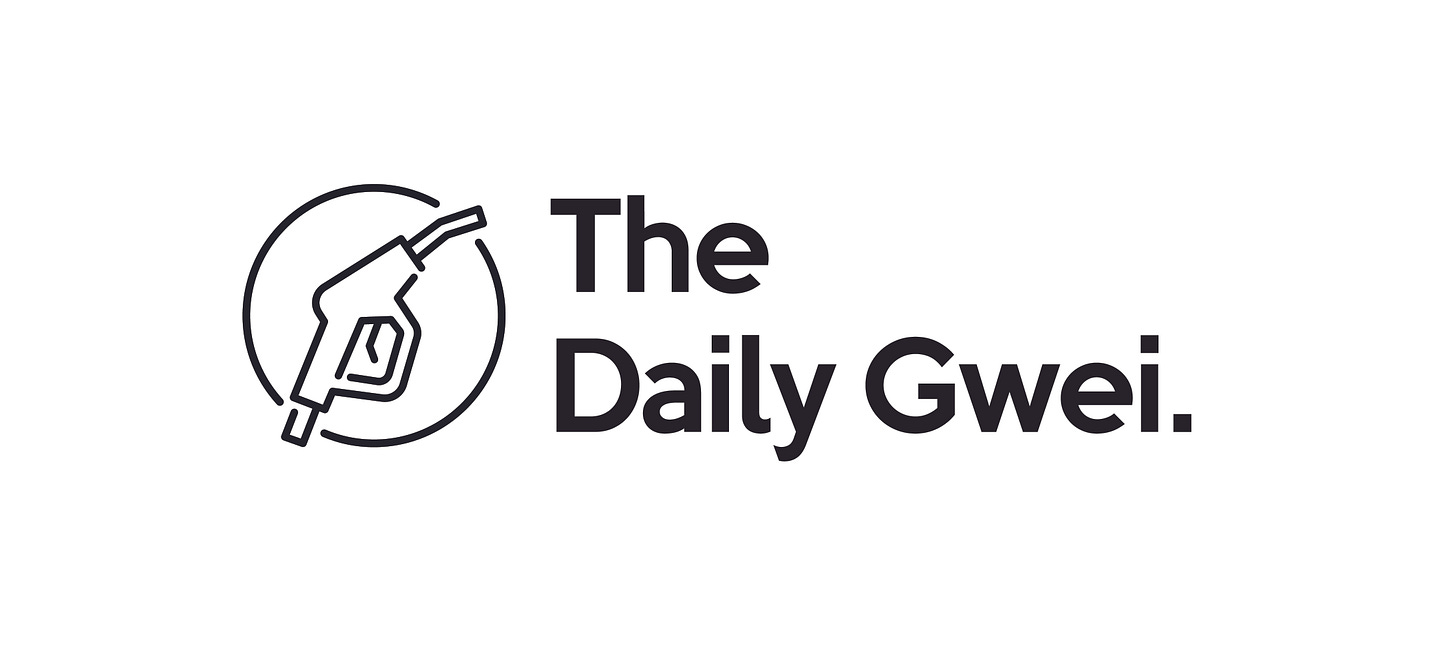 ---
So obviously the biggest news of the last 24 hours was the announcement that PayPal will soon be offering their 300+ million users the ability to buy, hold and sell cryptocurrency using their service. The first cryptocurrencies that'll be available will be ETH, BTC, BCH and LTC and you'll be able to use these assets as money at any merchant that accepts PayPal.
Alright, this is all very exciting, but when you read the fine-print it becomes less so. Unfortunately, and rather obviously if you think about it, PayPal's cryptocurrency support will be a total walled garden - they will not allow you to withdraw to your own wallet or transfer your cryptoassets to other people within the PayPal ecosystem. This seems extremely short-sighted and I'm actually surprised that they aren't allowing transfers within their walled garden because, as Jake notes, these restrictions aren't required for regulatory compliance. The only other reason that PayPal would do this is the same reason any tech company likes walled gardens - it keeps their customers where they want them.
Alright so PayPal's crypto ecosystem won't be very "crypto" but more like a very watered-down bank account. Though to be honest, this product is not targeting those already in the crypto ecosystem or those who are a little more savvy and can set up an account on a centralized exchange. To be frank, this product is targeting non-tech savvy people or as the kids like to call them, "boomers". These people will likely never use something like Coinbase but they will use the "bank of the internet" that they are familiar with and have used to shop online with before. These same people will also use other financial services that add crypto support such as their bank or credit union.
Another reason that the PayPal news is quite bullish for crypto generally is because other financial service providers cannot ignore supporting crypto any longer if they want to compete. Hell, even apps like Square that have traditionally only supported BTC will now be forced into supporting ETH and other assets if they want to compete. If they don't, they will simply lose customers and revenue to the platforms that do. I guess you could say we have a sort of "space race" on our hands for financial service providers and institutions to add crypto support.
PayPal has now become yet another spoke of the Ethereum economic nexus and a rather large one at that. I wonder what the next spoke will be? There's a laundry list of literally 100's of thousands (if not millions) of financial service providers and institutions out there still stuck in the old world. Some of them are small, some of them are larger than PayPal but I bet all of them will eventually have some form of crypto support.
Have a great day everyone,
Anthony Sassano
---
Enjoyed this newsletter? You can get a fresh one sent straight to your inbox every week day by simply hitting that subscribe button below!
---
All information presented above is for educational purposes only and should not be taken as investment advice.
---
Follow and Support Me
---