UNI-versal Basic Income - The Daily Gwei #76
Making it rain Unicorns all over Ethereum.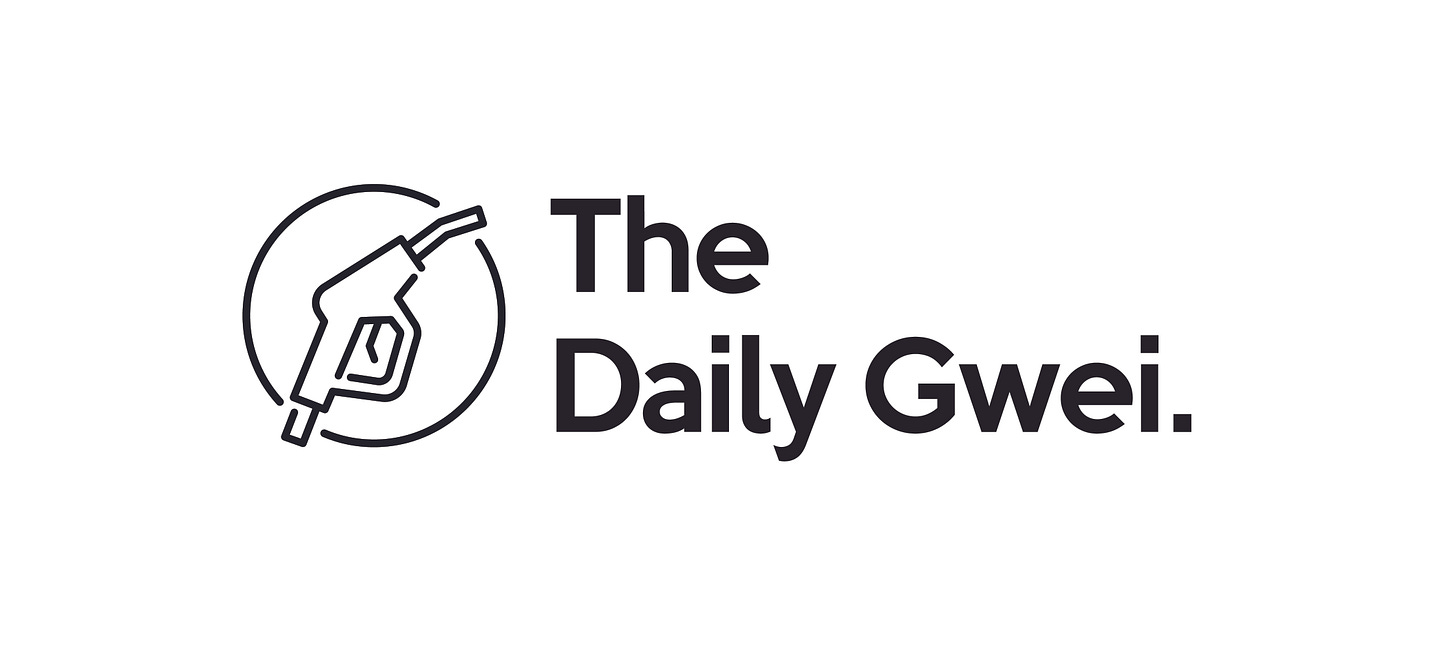 ---
Quick note before today's piece - if you'd like to support my on-going work to bring you a fresh Ethereum-packed newsletter every week day, feel free to make a donation on Gitcoin here (during the current matching round your donations are quadratically matched).
---
Thanks to Arthur for providing the title of today's piece.
So it finally happened - Uniswap launched their much-anticipated governance token, UNI. And, as was to be expected, the entire community went mad for it and we ended up clogging the Ethereum network up (more than it already was) which led to insane 1000+ gwei gas prices! Uniswap was also responsible for ~50% of all gas use on the Ethereum network for a few hours - pure craziness.
All in all, this was a really incredible launch for many people in the ecosystem because if you had interacted with Uniswap at any time since it's inception, whether that's being a liquidity provider or using it as an exchange, you were given some amount of UNI tokens. The really awesome thing was that every single address was airdropped 400 tokens equally even if they had only interacted with Uniswap once - this is currently equal to ~$1,000 and is certainly a large amount of money for many people.
How cool is that? The most-loved project in Ethereum distributed a large amount of their tokens to their early supporters (with their very early supporters being handsomely rewarded) - this would be analogous to Coinbase rewarding their customers in Coinbase stock/equity (or even tokens) if they had ever completed a trade on the platform. The real power here is that it makes these people core stakeholders of the Uniswap protocol and gives them an even greater incentive to support it. This is a clear example of what people are calling the "ownership economy".
Now, not everyone will keep their airdropped UNI tokens as it is essentially free money (minus the gas fees of course) and I expect many of them to either sell it for another token (such as ETH) or take it as a nice bonus to fiat - and I wouldn't blame them one bit! But there are many people who will hold onto their tokens and buy even more because having a say in Uniswap governance and eventually a claim on Uniswap's insane fees ($1 million over the last 24 hours - more than Bitcoin) is really attractive.
We're going to see a few more projects go down this path of favorable retroactive token distribution but there aren't that many left at this point. These days, pretty much all new projects launch with a token from day 1 and you can basically liquidity mine/farm it in a "fair" way to accumulate tokens. I won't debate which model I think is better or fairer, I'll leave that for another piece, but it's still really interesting to see all of these experiments play out so rapidly on a global scale.
For those curious, you can track all of the UNI token claims here.
Have a great day everyone,
Anthony Sassano
---
All information presented above is for educational purposes only and should not be taken as investment advice.
---
Follow and Support Me
---