Discover more from The Daily Gwei
Daily commentary on the Ethereum ecosystem.
Over 18,000 subscribers
EIP 2982 - The Daily Gwei #75
Serenity is coming.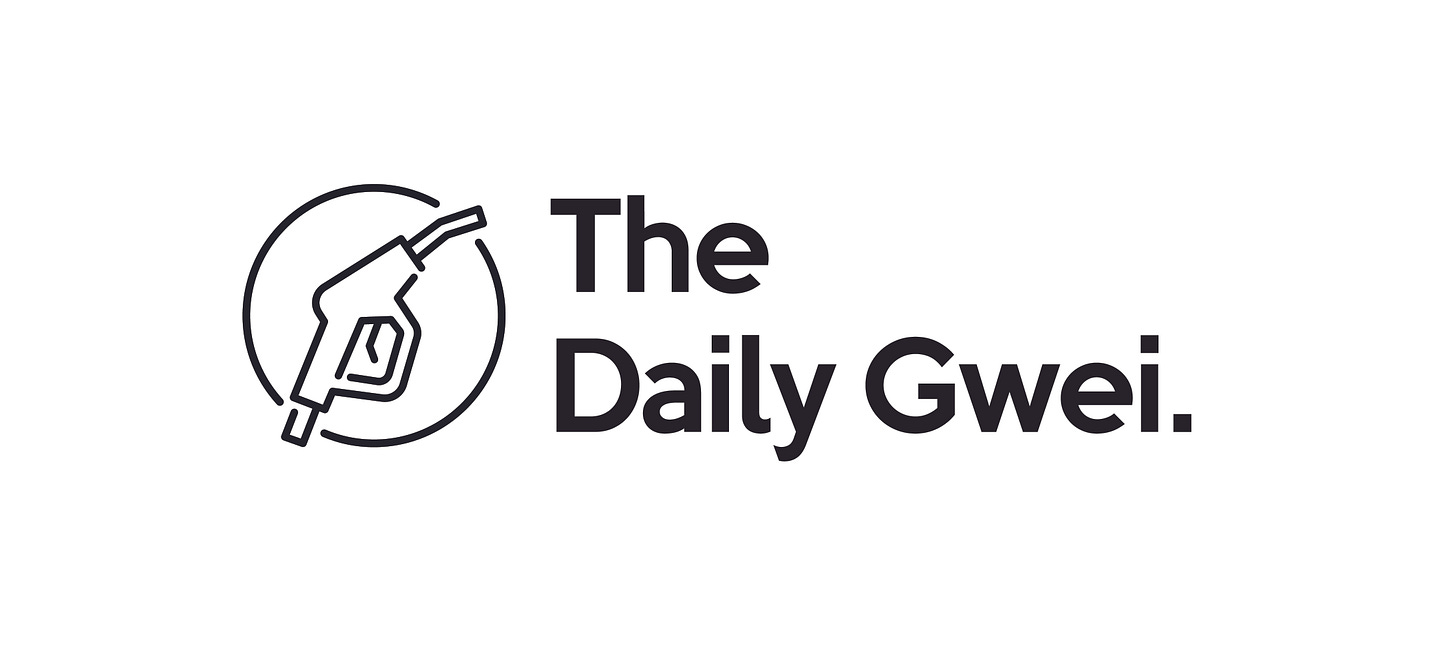 ---
Danny Ryan and Vitalik Buterin submitted EIP 2982 a few hours ago which is an EIP to upgrade Ethereum's consensus mechanism from proof of work to sharded proof of stake - aka, an EIP to upgrade eth1 to eth2. This is kind of a big deal :)
Okay so it's a big deal because it means that eth2 phase 0 is very very close and we should have a date for the deposit contract set within the next week or so which leads us into the Spadina testnet (which runs parallel to the Medalla testnet). Spadina will be a mainnet configuration testnet with a 3 day lifespan that acts as a "dress rehearsal" for the critical parts of the eth2 phase 0 mainnet launch - those being deposits and genesis. We obviously want to make sure that these things will run as expected before launching a mainnet.
So, we know that's coming, let's take a quick look at what's happened with the Medalla testnet over the last few weeks. As some of you probably know already, Medalla recovered from a critical bug and is humming along just fine with over 50,000 validators on the network (with a further 8,600 in the queue). Participation is in the 70% to 80% range with network finality seeing no issues. You can actually see on the chart below when the bug happened and dropped validator participation down to single digits (and the subsequent recovery). This actually ended up being a really great stress-test of one of eth2's core properties - its resilience against drops in participation as the network favors liveness.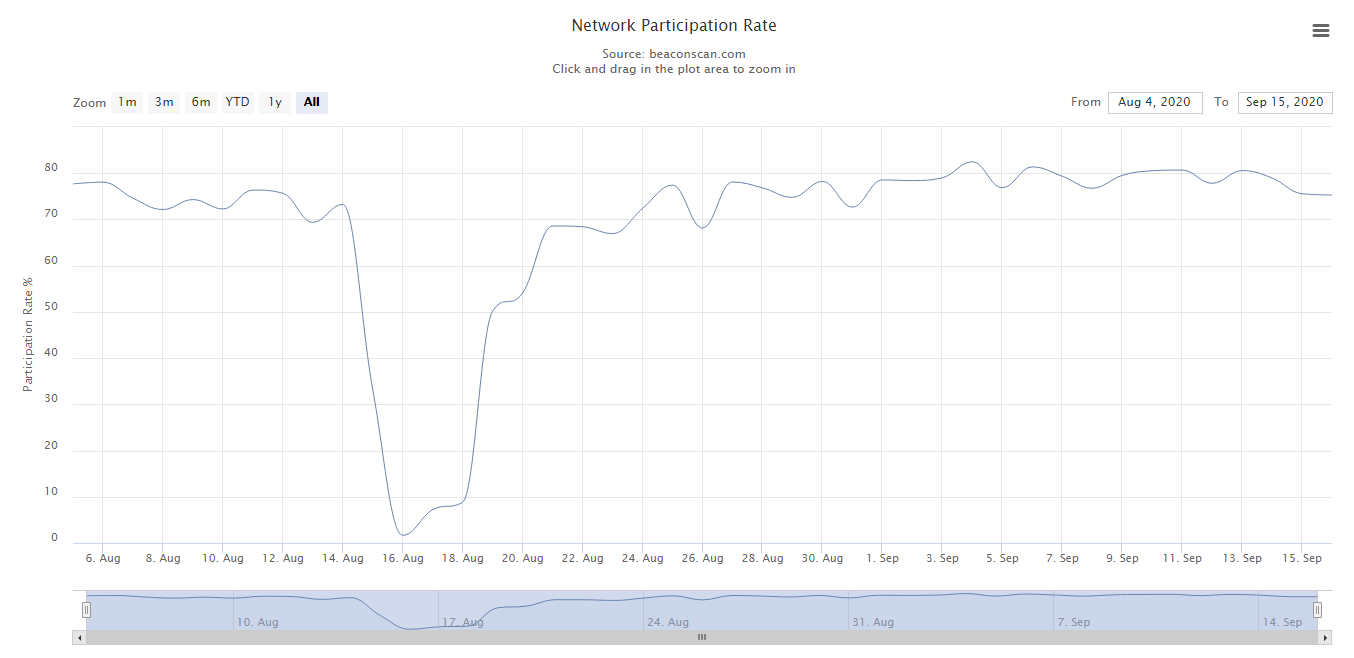 Source: https://beaconscan.com/stat/networkparticipation
This is all very exciting because we're so close to finally launching this thing after many years of research and development but I did want to stress something critically important. The mainnet launch going live this year is phase 0 of the eth2 rollout - it is not the complete and final version of eth2. What this means is that eth2 phase 0 is a new blockchain being spun up (called the Beacon Chain) and will act as a staking chain in phase 0 - that is, you can send your ETH across from eth1 via a 1-way bridge and stake your ETH on eth2 to earn ETH-denominated rewards. There is no state execution (transactions), smart contracts, virtual machines or any of the fancy stuff going live in phase 0 - that comes in later phases.
I know we've all been yield farming with our ETH lately and maybe some of us aren't as eager to stake as we once were but I'm still personally very excited. Yes, the rewards will be lower than the "degen" farming going on right now, but they will also be a lot more sustainable and less risky (on net, at least). Though, I am very curious to see how much ETH is staked during phase 0 (since it's a 1-way bridge) but we only need 524,000 ETH to get the chain going - I think we'll get to that.
Oh and to keep up with all of the news surrounding eth2, there is no better resource than Ben Edgington's newsletter which you can view and subscribe to here.
Have a great day everyone,
Anthony Sassano
---
All information presented above is for educational purposes only and should not be taken as investment advice.
---
Follow and Support Me
---