Discover more from The Daily Gwei
Daily commentary on the Ethereum ecosystem.
Over 18,000 subscribers
DeFi is Going Exponential - The Daily Gwei #35
Thoughts and data on the growth of DeFi.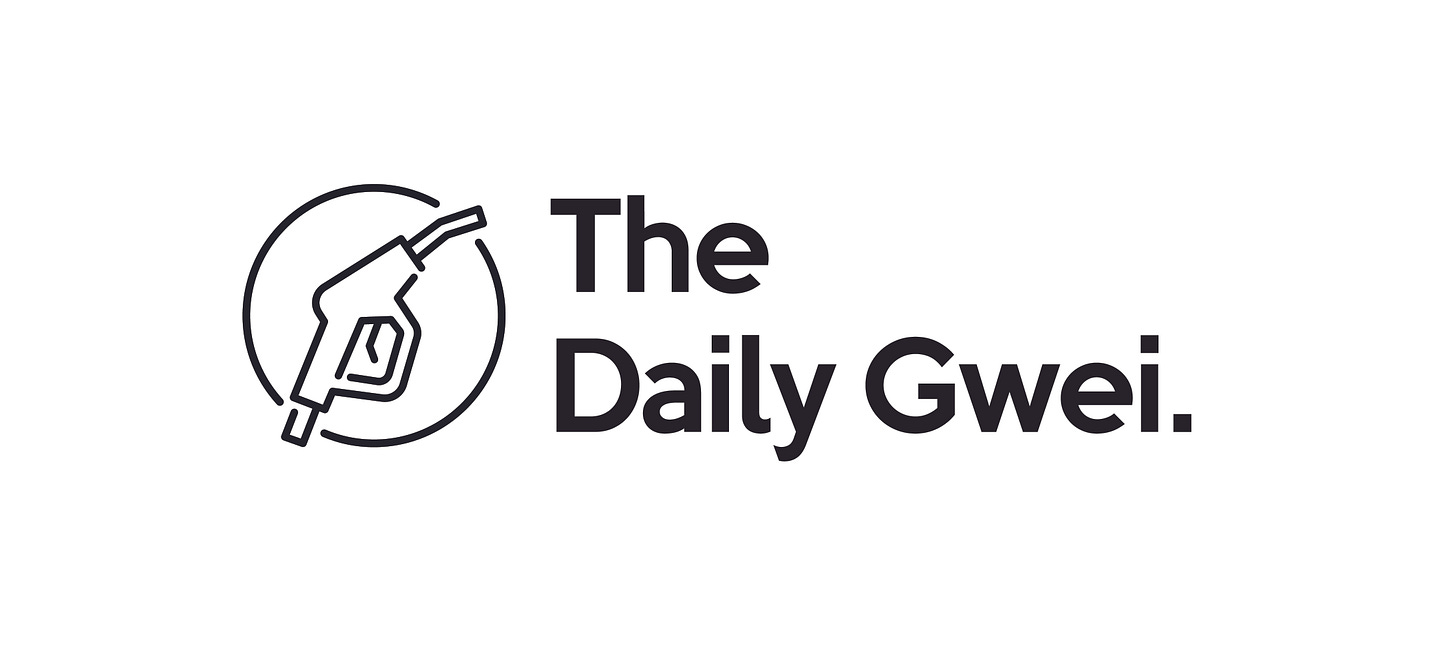 ---
It's no secret that DeFi growth on Ethereum is accelerating at a record pace and may just be kicking off the next bull market in crypto. Today, I wanted to put into context just how fast it's growing with some data!
Source: https://defipulse.com/
Capital "locked" in DeFi over the last year has gone from $500 million to $3.4 billion - with growth going exponential over the last month or so. To put this into perspective, there was $3 billion locked in DeFi just 2 days ago which means that $400 million has entered the system since then - it took DeFi ~18 months to go from $0 to $400 million the first time! And as I covered yesterday, decentralized exchanges are now doing volumes that are comparable to some centralized exchanges. It's also worth noting that there is also now 4 million ETH locked in DeFi which is an all time high.
It's not just capital and liquidity in DeFi that's growing - it's user numbers too (using Ethereum addresses interacting with these protocols as a proxy). My favorite place to track this growth is on Dune Analytics using this dashboard created by Richard Chen. It tracks cumulative addresses that have interacted with different DeFi protocols like Kyber, Maker and more. This number will never go down since its cumulative but you can see how the growth has basically been going vertical for a little while now.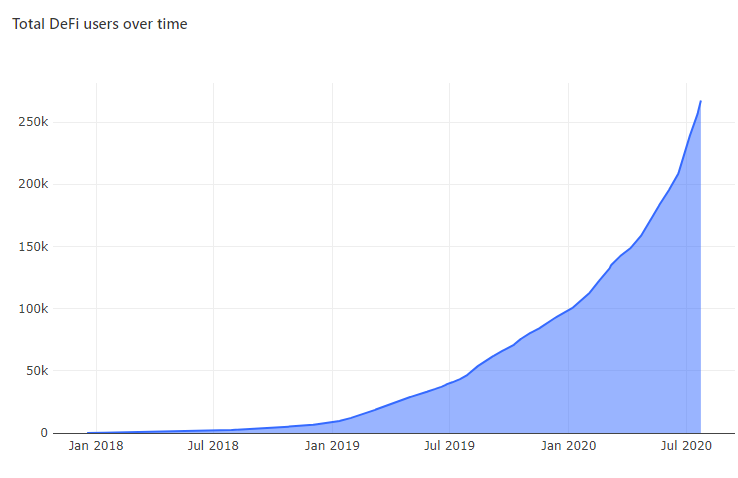 Source: https://explore.duneanalytics.com/dashboard/defi-users-over-time
The so-called "DeFi tokens" have also been having an amazing year with many posting incredible returns as their respective protocols have been exploding in growth. LEND in particular has had an absolutely incredible run as Aave has grown massively this year (from $1 million locked in January to $555 million locked today) and now ranks 3rd on DeFi Pulse (just behind Maker and Compound). Note that the below list doesn't include every DeFi token and notably SNX is missing (which has returned 290% since January this year).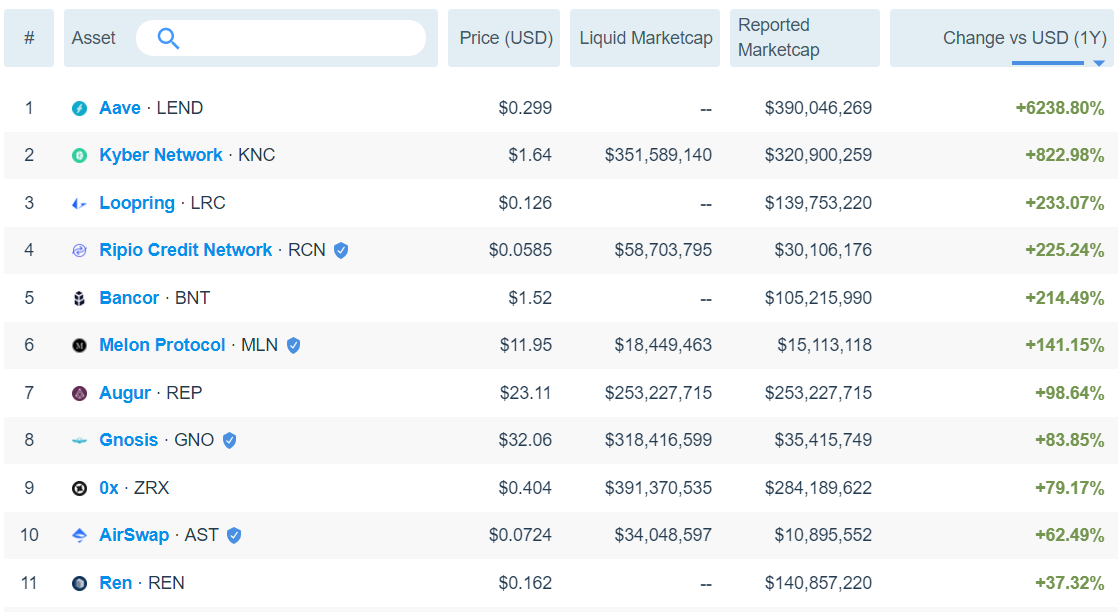 Source: https://messari.io/screener
People using DeFi protocols are also consistently paying the highest fees on the Ethereum network (besides the scams/ponzis of course). It's also interesting to note that even though Tether (USDT) isn't "DeFi", it is being used within most DeFi protocols so transactions involving USDT would also be included in the gas usage of protocols like Uniswap.
Finally, I've been noticing a lot of people pivot to being "DeFi thought leaders" or talking a lot more about Ethereum and DeFi over the last few months which, while a little amusing, is also an extremely positive sign. Many of these people have a large audience which may be into crypto generally (as an investment vehicle) but not really into any particular ecosystem. Who better to onboard them into the Ethereum and DeFi ecosystems than people they already follow and relate with?
After all, to get DeFi to a billion users, we'll need a lot more than Twitter shilling.
Have a great day everyone,
Anthony Sassano
---
All information presented above is for educational purposes only and should not be taken as investment advice.
---
Follow and Support Me
---