A Game of Thrones - The Daily Gwei #58
DeFi protocols are battling it out in a cutthroat game.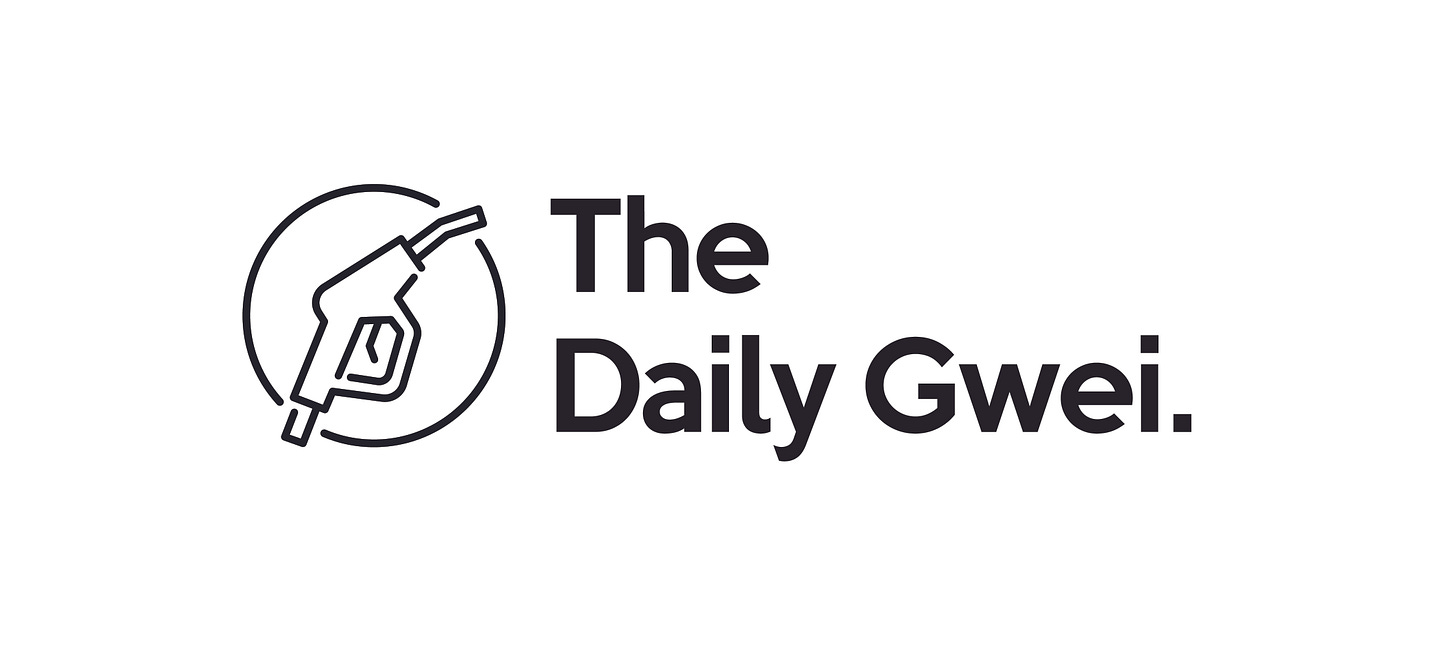 ---
Today, Aave overtook Maker on DeFi Pulse to become the project with the most value "locked" in it. Though, this isn't the first time Maker has been dethroned - Compound overtook it back in June/July thanks to the explosive growth it experienced once COMP liquidity mining started. Since then, Compound has fallen to 4th place and it's got me wondering - what does the "end state" leaderboard look like for DeFi?
Maker was the undisputed king of the DeFi Pulse leaderboard for quite a while and held around 90% dominance just over a year ago. Since then though, we've seen an explosion in growth for other protocols which means Maker now has fierce competition which, as I mentioned, led to it being dethroned twice in the last few months. Obviously this competition is only going to continue and it's going to get more ruthless from here as every protocol fights for liquidity, users and community mind-share.
So what does the end-game look like for measuring the growth of these protocols? Well, this is hard to track because not all DeFi protocols are created equal. "Total value locked" (TVL) is actually a poor metric in general and doesn't tell a nuanced story. For example, trading volume is much more important for protocols like Uniswap and Balancer than TVL and generally across most protocols the fee revenue generated is even more important (as this is something that a protocols tokens can be fundamentally measured against). TVL is mostly a vanity metric at this point and definitely favors certain protocols over others.
In saying that, this metric is still one that pretty much the entire industry follows and rates projects against which means the leaderboard has become a "game of thrones" of sorts. People will actively root for their favorite protocol to overtake others that they may not be as fond of (or don't hold the token of). They may even go as far as rooting against protocols/tokens that they think are fundamentally broken and publicly call for people to "short" its token. The teams behind these projects/protocols also sometimes get involved in "sniping" at other projects (a clear example is the 1inch/Uniswap rivalry) but thankfully this isn't too common of an occurrence - it's usually just the community bantering on Twitter.
I hope that one day the industry can move away from the TVL metric as the "be all and end all" for rating projects against. We already have many other ways to measure the growth of these protocols including tracking their revenues, P/E ratios, volume to market cap ratio and more. If you want to check these out, head to Token Terminals dashboard here and their more detailed dashboard here. These are probably the best resources I have come across that accurately measure DeFi protocols against each-other and I'm hoping to see them become the standard.
Have a great day everyone,
Anthony Sassano
---
All information presented above is for educational purposes only and should not be taken as investment advice.
---
Follow and Support Me
---